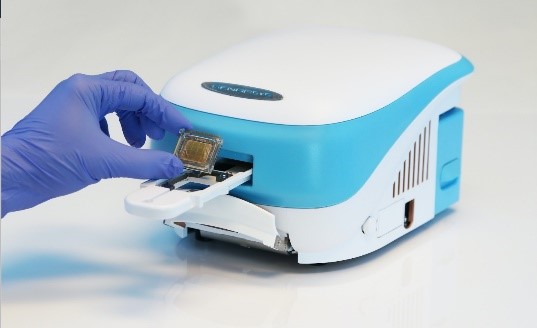 Gamidor Diagnostics, specializing in a variety of products for molecular biology and sequencing solutions for diagnostics and research applications is proud to be selected as GenapSys Inc. distributor in Israel.
 GenapSys Inc. is a new and innovative company offering systems and reagents for NGS (Next Generation Sequencing) using novel and unique technologies. These technologies combined constitute a quantum leap in sequencing quality and costs, packed in a bench-top instrument smaller than a standard PCR machine.
 The new distribution agreement is a substantial reinforcement to Gamidor's existing portfolio which includes world's leading manufacturers such as:
Roche Diagnostics of world's most leading and innovative companies for instrumentation and reagents in diagnostics and research fields
Kapa Biosystems offering a wide variety of solutions and kits for NGS library-prep, amplification and quantification
Permagen Labware offering state of the art magnetic racks specifically designed for NGS protocols requiring extra-precise performance
Coastal Genomics offering gel-based automated solutions for nucleic acids analysis and size-selection, and, in addition a plethora of additional market-leading companies.
 Additional details and information can be found in the following link: https://gamidor.co.il/en/partners/
 Additional information on GenapSys Inc. is available in manufacturer's website: https://www.genapsys.com/
 For the download of selected app-notes:
 The new instruments are available for trials and evaluations, we'd be happy to be at your service.
 For further information and details kindly contact:
Ilan Vered, PhD.
+972-54-2256609